VVVVVV

VVVVVV

Developers

Terry Cavanagh (programming, design, art), Souleye (music)

Released

Genre

Modes

Single-player only

Platforms

Windows, Mac, Linux

Input

Keyboard

Website

VVVVVV is the first commercial game of Irish developer Terry Cavanagh. It was released in March 2010.
Play as Captain Viridian, brave conqueror of space! Use your ability to invert gravity, combined with each sub-dimension's particular twist, to rescue your crew from the bizarre VVVVVV Dimension!
Bennett Foddy named all the rooms in the game.
The actual title of the game is VVVVVV VVVVVV VVVVVV VVVVVV VVVVVV VVVVVV; VVVVVV is just short for that (it's a recursive acronym).
Terry Cavanagh got the idea for this name while smiling at himself in the mirror
A lot of people complained that the game was only an average of 2 hours long and cost $15, calling it overpriced. Others defended this choice, saying the quality more than makes up for the short length, and that game length shouldn't be a measure of the worth of a game.
Every character in the game has a name that starts with the letter "V".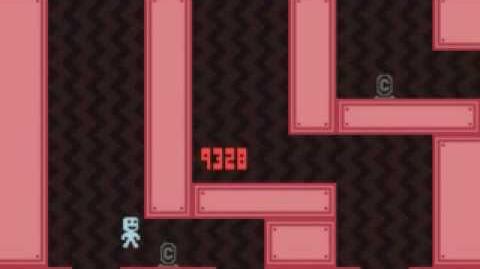 External links
Edit
Ad blocker interference detected!
Wikia is a free-to-use site that makes money from advertising. We have a modified experience for viewers using ad blockers

Wikia is not accessible if you've made further modifications. Remove the custom ad blocker rule(s) and the page will load as expected.