Super Crate Box

Stage 1

Developers

Released

first: May 11 2010
final: October 22 2010

Genre

Shooter platformer

Modes

Challenge, Battle, Arcade

Platforms

Windows

Input

Xbox360 Controller, Keyboard

Website

Super Crate Box is an arcade, nu-lo-fi shooter/platformer game, where the goal is to get as many crates as possible, while unlocking new weapons, characters and game modes.
Each stage has a set number of crates to collect, while a stream of enemies comes from the top. Each time you pick up a new crate, your weapon changes (randomly). Any enemy you don't shoot dead before he exits through the bottom gap, returns at the top as a red version of himself, which means he's faster moving. Any damage previously done to the enemy is carried forward to the red version.
If an enemy is allowed to pass through the fire multiple times, it has the chance to form into a golden enemy, upon which killing provides the player with the unlockable star guard character.
In order of appearance:
Pistol
Machine gun
Shotgun
Bazooka
Dual pistols
Revolver
Flamethrower
Disc Gun
Mines
Minigun
Katana
Grenade Launcher
Laser Rifle
Characters
Edit
NEEDS FURTHER EDITING:
Standard
2
3
Astronaut
Crocodile
Robot
Pikipu
Billy
Chicken
Ninja
Vlambeer
Halfbot
Canabalt
Billy
Super Meat Boy
Starguard - Kill a Golden Enemy
==
Videos ==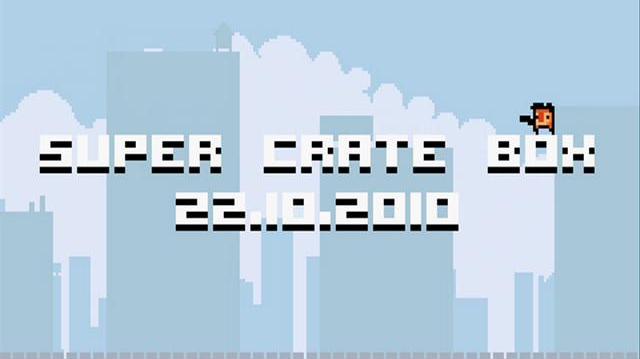 External links
Edit
Ad blocker interference detected!
Wikia is a free-to-use site that makes money from advertising. We have a modified experience for viewers using ad blockers

Wikia is not accessible if you've made further modifications. Remove the custom ad blocker rule(s) and the page will load as expected.