NIDHOGG

screenshot

Developers

Released

Genre

Fighting, Action, Co-op

Modes

Platforms

Windows

Input

Keyboard

Website
NIDHOGG is a Windows game by
Messhof
which has been shown and talked about all over the internet, currently there is a tentative release date of 2013. Mark Essen has secrectly been working on the gameplay and adding an online mode to the game.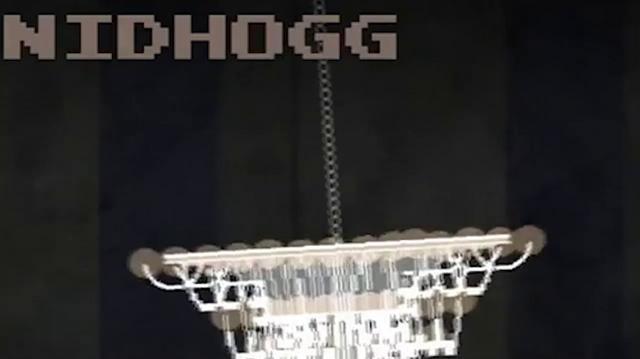 The game is played by two (or possibly more) combatants. The objective of the game is to reach the end of the level running in the direction that you spawn. The opponent will spawn facing the other direction. You are given rapier (fencing) blades and are meant to kill the other player and advance to the next stage, where the other player will spawn again until you reach the end of the stage and are eaten by the mythical dragon, Nidhogg.
The name Niddhog comes from the Norse mythological reference Níðhöggr, which is the dragon that is said to gnaw at the roots of the world's tree Yggdrasill. The tree is said to keep the dragon trapped under the Earth.
External links
Edit
Ad blocker interference detected!
Wikia is a free-to-use site that makes money from advertising. We have a modified experience for viewers using ad blockers

Wikia is not accessible if you've made further modifications. Remove the custom ad blocker rule(s) and the page will load as expected.