Limbo

on a boat

Developers

Released

July 21, 2010

Genre

Platformer, puzzle

Modes

Single Player

Platforms

Input

Controller

Website
Limbo started out as a concept video in 2006 or 2007, made by two Danes, calling for programmers.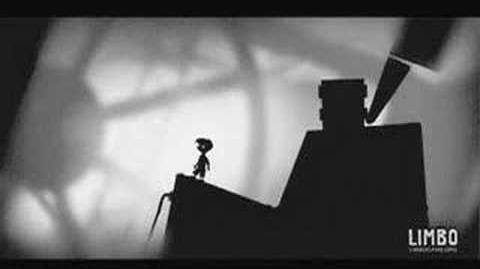 Consists of at least 8 people:
Mads Wibroe - producer
Arnt Jenson - artist, director (maker of original teaser)
Dino Patti - managing director
Morten Bramsen (art)
Thomas Krog (technical)
It was long believed to have been vaporware, but ended up winning 2 IGF prizes in 2010, one for Technical Excellence, and one for Excellence in Visual Arts.
Sold at least 300k copies[1]
Had funding by Danish institutions at a sum of 11 million Danish Krone, equivalent to roughly 2.05 million US dollars. [2]
Some of the game's concept art:
References
Edit
Ad blocker interference detected!
Wikia is a free-to-use site that makes money from advertising. We have a modified experience for viewers using ad blockers

Wikia is not accessible if you've made further modifications. Remove the custom ad blocker rule(s) and the page will load as expected.