Gamma is a yearly game showcase event, usually held in Montreal, organized by Kokoromi. The number of submissions increases exponentially each year:

Gamma 1: 7, Gamma 256: 18, Gamma 3D: 14, Gamma IV: 154.
Common rules
Edit
Usually each entered game is required to be possible to finish in 5 minutes.
Gamma 01 : Audio Feed
Edit
Gamma 01 had 7 entrants
Gamma 256
Edit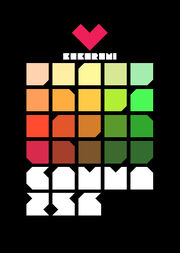 Gamma 256 had 18 entrants.
The entered games had to use a frame of 256 pixels tops, in whatever shape they wanted.
Passage (Jason Rohrer) | stdBits (Mark Johns) | Bloody Zombies (Petri Purho) | Mr. Heart Loves You Very Much (Zaphos) | Mondrian Provoked (Jim McGinley)

Gamma 3D had 14 entrants.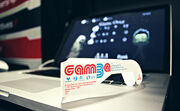 The entered games needed to make use of stereoscopy, 3D glasses being provided at the event.
Paper Moon (Alec Holowka) | Super Hypercube (Kokoromi & Polytron)
Gamma IV had 154 entrants, quite a leap from the previous years.
The rules of entry were that the games needed to use 1 button per player.