Flywrench

Flywrench in 2009

Developers

Released

Prototype: 2007 Full Release: 2015

Genre

Action, Twitch

Modes

Single Player

Platforms

Windows

Input

Keyboard

Website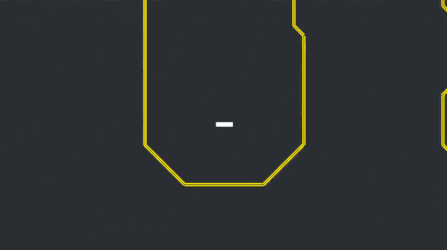 In Flywrench, you are a sort of mechanical bird, where you have to get through lasers without touching the sides. You can only get through any laser when you are of the corresponding color, which are linked to each state; rotating, ascension, standstill.
Jonathan Blow made a sort of remix of Flywrench, naming it Nicewrench. He made this game for the Experimental Games Workshop where the experiment was to see how the game would turn out if it weren't as punishing.
After finishing Nidhogg, Messhof then started to work on other games, but later decided to come back to Flywrench to give it a full release. This was proven by a sudden tweet from Mark saying that Flywrench was coming "in a month or so". Flywrench was then released to Steam on August 24th, 2015 for $10, containing an entirely new soundtrack by Daedelus. Kid Cudi, Kuh Lida, and many others.
The game is quite similar to Kuru Kuru Kururin on the GBA.
External links
Edit
Ad blocker interference detected!
Wikia is a free-to-use site that makes money from advertising. We have a modified experience for viewers using ad blockers

Wikia is not accessible if you've made further modifications. Remove the custom ad blocker rule(s) and the page will load as expected.