Flotilla

'

Developers

Released

2010

Genre

Strategy

Modes

Single, Multiplayer

Platforms

Windows, XBLIG

Input

Mouse and Keyboard

Website
Flotilla Orbital Battleship Maneuvers
Flotilla is a strategy-adventure game developed by Blendo Games. The player travels between planets, fighting various animals who are capable of piloting spaceships. The player is sometimes presented with two choices that will affect later encounters. Combat is turn-based, with several different ship types, and most likely inspired by Homeworld.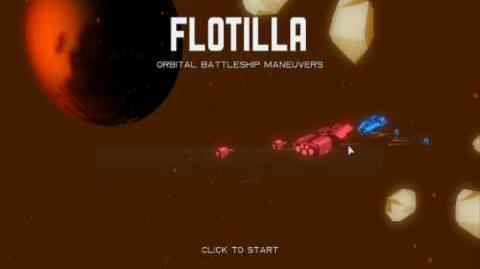 "FLOTILLA IS EATING MY TIME AAAH" ~jw
External links
Edit
Ad blocker interference detected!
Wikia is a free-to-use site that makes money from advertising. We have a modified experience for viewers using ad blockers

Wikia is not accessible if you've made further modifications. Remove the custom ad blocker rule(s) and the page will load as expected.